Corporate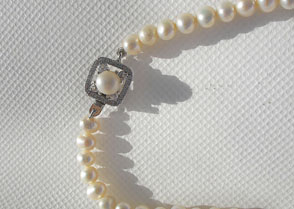 ARGA & ARGA is an independent British Luxury brand launched in the summer of 2012. Embroidery as wearable art has a large place in history, from the use of real gold in royal wear to painted-effect 'ore nue' thread-work. More uncommon and along with our embroidery, the use of real gems, both precious and semi-precious, is part of our signature design element.

Our first 2 years of operations have involved the meticulous creation of paragon pieces for the launch of our luxury bridal collection, accessories series and jewellery lines.
Bridal Collection

Our designer set of collections is exclusive and glamorous with distinctive unique gowns in breath-taking embroidery. The garments boast all of the artisan techniques of refined craftsmanship that making by hand allows. Our designers' aesthetic transcends current trends by mixing historical embellishment with modern silhouettes, and is decidedly British by being sharp with a dash of dreamlike fantasy.

Accessories Collection

With the same design DNA as the clothing collections, these provide similarly hand-crafted embellished design on smaller pieces like hair pieces, cummerbunds or belts, shawls, bridal dressing gowns and other accessories,. These may be perfect for wearing with minimalist or plain gowns.

Fine Jewellery

Our Jewellery is worked in a variety of materials, including gold, silver, gems and precious stones. We design and plan each collection's pieces as works-of-art in their own right, with the knowledge that they will have great sentimental value.

ARGA & ARGA is a family run business Product conception and design is undertaken in London, where we do some of our product development and hand-crafting in-house. Fabrics and other materials are sourced from around the globe and finished products are manufactured and hand-finished both in the UK and via our external supplier network. In each and every case we work directly with and only with the artisans and craftsmen. We are present at and check each step of the skill-intensive construction of these intricate pieces.
Luxury Distributors and Retailers
We are pleased to work with reputable boutiques, companies and agents for wholesale orders and also for Licensing arrangements where our brand image can be seamless maintained. To our potential and existing distributors, ARGA & ARGA provides fashionable heavily embroidered Bridal gowns, Accessories and Fine Jewellery. We are always open to discussions regarding distributorship