ABOUT US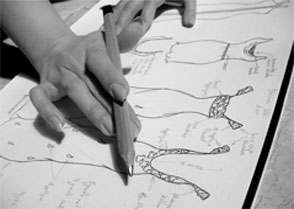 ARGA & ARGA are designers and creators of bespoke, one-of-a-kind, hand-embroidered luxury gowns and bridal wear. What makes our pieces particularly precious – and wholly unique – is that each individually hand-crafted dress is designed to meet our discerning clients specifications, made in luxurious fabrics sourced from around the globe and finished with a selection of fine gem-stones including, among others, green emeralds, burgundy rubies, sky-blue aquamarines, or creamy shimmering South-Sea pearls. Every dress is delivered with a certificate of authentication with details of the gem included. After the day, the gems may be returned to us to be recast as a traditional item of jewellery such as a keep-sake necklace reminder of your special day.

Our story begins with a love of precious jewels, exquisite fabrics and an appreciation of the fine-art of gold-work and hand-embellishment by master embroiders who hail from a long-line of craftsmen. ARGA & ARGA wanted to share their art form with you by creating wearable pieces of art.
Each Arga & Arga gown takes months to prepare. The process starts from the selection of the raw fabric. Patterns are individually drawn by our pattern design team and carefully hand-stitched to the fabric.The master embroiderer will then take over the piece, individually attaching crystals, gold work or thread work to the pattern. The piece will then be cut, sewn and combined through layers of fabric for added-definition and balance and to reflect our clients' individual styles. Once sewn by our master tailor, the piece is again examined to ensure the handwork is impeccable. The result of course is that no two pieces are ever alike, making each Arga & Arga gown a piece of art.